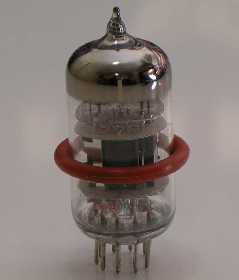 No-Ring Rings; Hi Temperature Tube Damping Rings
No-Ring Rings TM; Hi Temperature Tube Damping Rings Economical & effective at reducing the micorphony of Valves / Tubes which helps sound quality. Particually important for preamp valves (especially 6DJ8 / E88CC / 6922 family) Hi temperature polymer (up to 240C / 460F) enables long working life of the rings. Note; If you want to use rings on power tubes that need to dissipate significant amounts of heat, be aware that the rings could reduce their ability to do so (and we cannot test all valves / amplifiers).
Customer Comments PDF Link
Sizes;
Small; For Tubes  19-22mm(ECC83 / 12AX7, EL84)
Medium; For Tubes  28-33mm (EL34/ 6SN7GT/ GZ34)
Large; For Tubes 36-40mm (6L6GC/ 6080 )
X-Large for 45-55mm diameter.